DERMAL FILLERS IN SANTA BARBARA
Including Restylane, Lyft, Radiesse, Juvederm, Voluma, and Sculptra.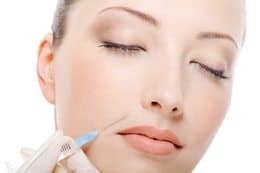 As we age, our skin changes. Over time, the natural volume of youthful skin begins to diminish as wrinkles and folds form. Dermal Fillers are meant to replace that natural volume and fullness. They are ideal for facial contouring, enhancing lips, and correcting skin imperfections like acne scars and wrinkles.
At Evolutions, we use a variety of dermal fillers in order to best meet your individual needs including:
✦ Restylane
✦ Lyft
✦ Radiesse
✦ Juvederm
✦ Voluma
✦ Sculptra
Results are instantaneous and can last from 6 months to 18+ months, depending on the type of filler used.
Click Here to learn more about our non-surgical facelift, the Layered Liquid Lift.
For more information, call 805-687-0212 and schedule a complimentary consultation with one of our friendly and knowledgeable clinicians. They can help you to decide if dermal fillers are right for you.
Call Now (805-687-0212) to Schedule a Complimentary Consultation
What people are saying on

Frequently Asked Questions about Derma Fillers