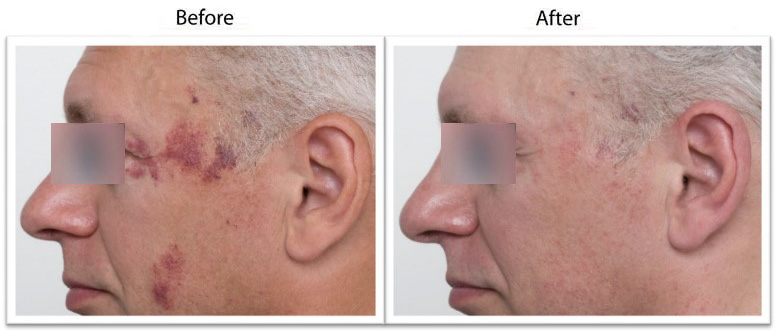 Photofacial Photo Rejuvenation in Santa Barbara, featuring Ellipse IPL with Selective Waveband Technology (SWT)
Significantly improve your skin texture and appearance by reducing redness or rosacea, age spots, sun damage, spider veins, fine lines, uneven pigmentation and large pores. Ellipse IPL is a safe and non-invasive procedure that uses intense pulsed light (IPL) with Selective Waveband Technology (SWT) to diminish imperfections in your skin. The treatment requires no downtime and is especially effective for improving the appearance of the face, neck, chest, and backs of the hands.
IPL treatments have been one of the most popular treatments at Evolutions for many years and for good reason. They not only make your skin look and feel better, but they also make it healthier as well! Ellipse IPL treatments are a valuable part of almost any optimized skin rejuvenation program.
The following section answers some of the frequently asked questions about the Ellipse IPL. If you are interested in finding out more, please call us at 805-695-2197 to book a complimentary consultation. If you prefer, you may also fill out an online request form. One of our Spa Coordinators will then get in touch with you.
Frequently Asked Questions About Ellipse IPL

Before and After Photos