EVOLUTIONS MEDICAL SPA IN SANTA BARBARA
Because your skin and body are unique, you need personalized solutions to effectively address your problems and concerns. At Evolutions Medical Spa, we offer new and innovative treatments to cover all skin types and a wide variety of problems. Our highly trained medical staff will work with you to select the best way to achieve the result you desire, whether it is healthy, youthful skin or a smoother, more contoured body. At Evolutions, you can be assured of safely receiving superior results in a comfortable, welcoming atmosphere.
The Evolutions Advantage
Though all spas claim to be the "best", at Evolutions we feel we have a few key advantages over other medical spas (and doctors' offices) — our
Technology
Training
Experience
Technology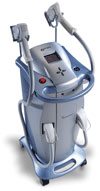 Clients typically go to a medical spa to achieve a result, whether it is to remove unwanted hair, to rejuvenate their skin, or to reduce wrinkles, acne, cellulite, etc. The aesthetic field is rapidly advancing and the technology is constantly changing and improving. To achieve the best results, it is important to receive treatments with the best technology available. Dr. Perkins constantly evaluates technological advances and has invested well over a half a million dollars to bring the latest and very best technology to the Santa Barbara area. No location from LA to San Francisco has better technology than Evolutions. Additionally, Dr. Perkins has developed a number of exclusive protocols (such as Total Tightening) that synergistically combine multiple technologies in order to maximize the benefits for our clients.
Training
The best technology is useless without a highly skilled clinician. Dr. Perkins has 30 years of experience in aesthetics and is a nationally recognized expert in the industry. He personally and extensively trains all of the nurses at Evolutions so that you can be assured of receiving the best care at all times.
Experience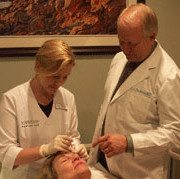 At Evolutions, we work hard to make your experience with us a pleasant one. We strive to give you the highest level of medical care in an atmosphere similar to a luxury day spa. In addition to a beautiful and relaxing environment, all of our staff members were specifically selected for their caring nature and high level of professionalism and skill.
Frequently Asked Questions about Evolutions