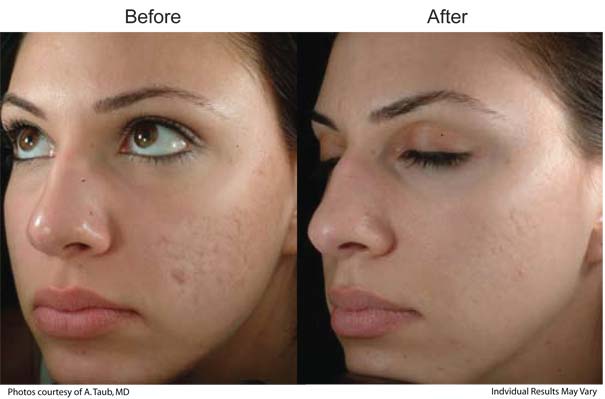 Over time, our skin's youthful appearance and texture are affected by cumulative effects of collagen and moisture loss, sun exposure, acne, and more. Imagine a treatment that can treat fine lines and wrinkles, improve the appearance of acne scars, improve textural irregularities, and tighten skin–all in one sitting. Now, imagine you can achieve all this in a treatment that involves little to no pain and is clinically proven for ALL skin types.
The Best Just Got Better!
Sublative Rejuvenation, one of the best resurfacing procedures on the market, now includes DNA CryoStem Therapy. Genetically flawless live stem cells are introduced right after resurfacing to influence older cells to replicate healthier, stronger, more youthful-looking skin cells. Sublative Rejuvenation + DNA Repair helps restore your skin's beauty by treating mild to moderate wrinkles, brown spots, acne scars, and textural irregularities. Improve skin tone, texture, and color with Sublative Rejuvenation + DNA Repair! See below for more information on this great treatment.
Call today (805-687-0212) to schedule a complimentary
consultation and see if the Sublative Rejuvenation + DNA Repair is right for you!

Frequently Asked Questions About Sublative Rejuvenation + DNA Repair

Call 805-687-0212 and schedule a complimentary consultation for more info.