Evolutions Employee Spotlight: Mimi Jarchow, Lead Aesthetician
What really makes Evolutions special is our wonderful employees. When we started Evolutions Medical Spa back in 2005 we had 5 employees. We are now up to 30! They are all great people and they work very hard everyday to make your experience with Evolutions the best it can be. Each month we are featuring two employees to let you know a little bit more about the people that make up the Evolutions team.
Meet Mimi Jarchow, Lead Aesthetician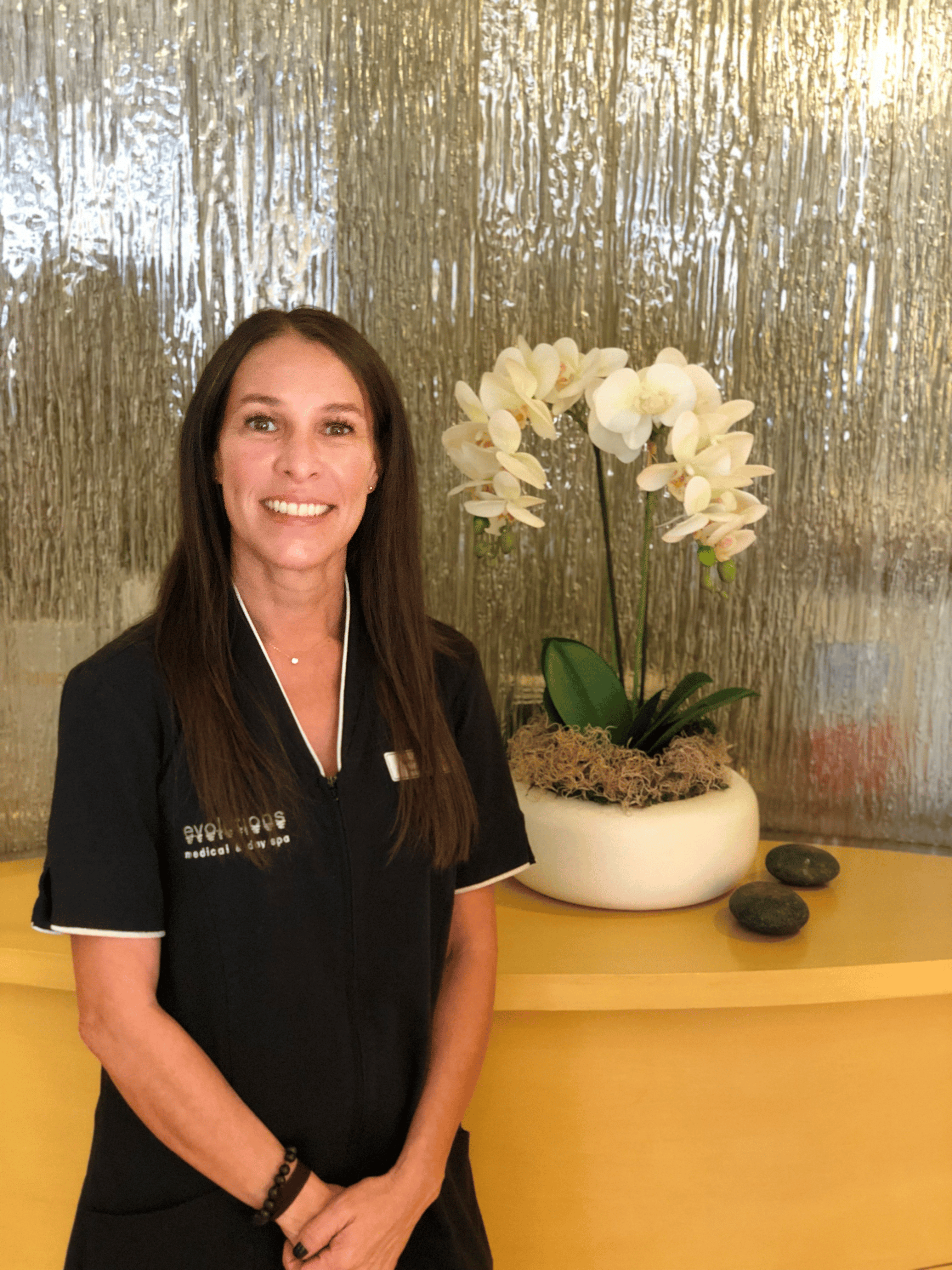 Mimi was a popular aesthetician at Avia Spa for years. Once Evolutions took over the space and created Evolutions Day Spa, she became a key member of our aesthetician team (and eventually became our Lead Aesthetician). She is a talented and dedicated aesthetician and has a loyal client following.
What is the most unusual or interesting job you've ever had (prior to Evolutions)?
I worked at two health food stores in Santa Barbara for almost a decade. It was fascinating learning about vitamins, herbs, and all different types of therapies. That's where I became an ingredient girl. It's so important to know what you put into your body and on your skin
What do you like about working at Evolutions?
There is no place like Evolutions in Santa Barbara. From the treatments we offer to the beautiful facility and the team I work with. Everyone is so professional.
What is your favorite treatment to perform?  Why?
I like to perform the Deluxe Oxygen Facial. It is a very luxurious facial with immediate results. It leaves the skin feeling hydrated, plump, and toned.
What is your preferred treatment at Evolutions to have done?
I love the Signature Salt Stone Glow – 90 minutes of SHEER BLISS!
What is your #1 home care product that is sold at Evolutions?  Why?
I don't have just one. First, the Luzern Force De Vie Luxe moisturizer is incredibly hydrating. It leaves your skin looking radiant and dewy. Second, the Revale Eye Serum – great for under eye circles & eye puffiness.
What is your favorite quote / mantra / words of wisdom?
There are no problems, only solutions!
What is something people would be surprised to know about you?
I have curly hair. LOL!
What do you like to do in your free time?
I love spending time with my husband and two sons. We love being outdoors – hiking, camping, and biking.

If you love Mimi as much as we do, let her know by sharing a testimonial on YELP or GOOGLE. We'll read your review to all of our employees at our next staff meeting.