Employee Spotlight: Marcela Cortez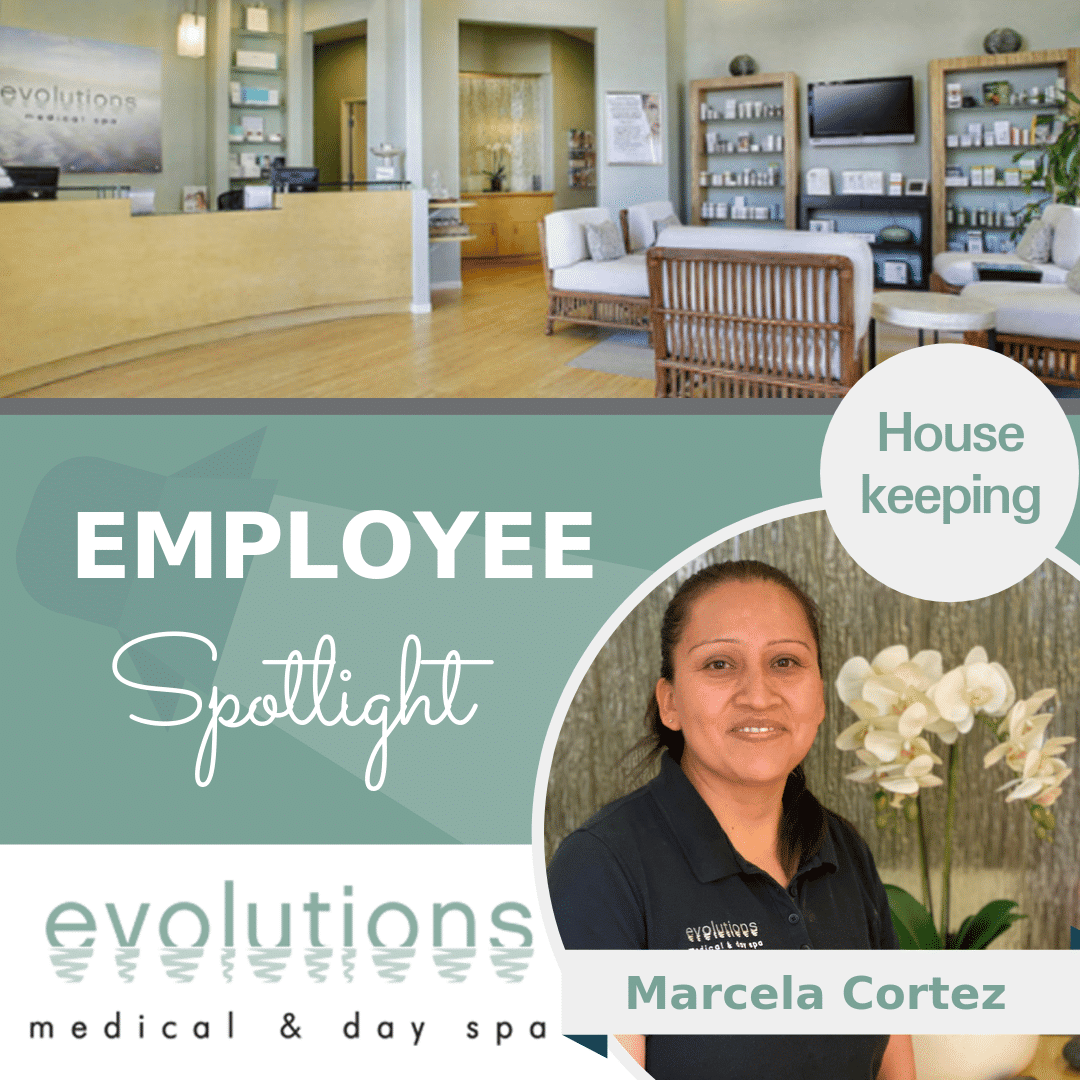 What really makes Evolutions special is our wonderful staff.  When we started Evolutions Medical Spa back in 2005 we had 5 employees.  We now have more than 30!  They are all great people and they work very hard everyday to make your experience with Evolutions the best it can be.  Each month we are featuring two employees to let you know a little bit more about the people that make up the Evolutions' team.
Marcela has been working with Evolutions for over 6 and a half years already.  Time flies!  Marcela is here 4-5 days per week and works tirelessly to make sure the facility is spotless and we have clean towels, sheets, and robes ready at all times for our day spa clients.  Our cleaning crew is a truly amazing group and Marcela is a very important part of the team. We are lucky to have her!  
Employee Profile: Marcela Cortez
  What is the most unusual or interesting job you've ever had (prior to Evolutions)?
I was a nanny for a few years and enjoyed teaching the kids to speak Spanish.
  What do you like about working at Evolutions?
The staff is very friendly, respectful and overall they are great people to work with.
  What is your preferred treatment at Evolutions to have done?
I love the Oxygen Facial!
  What is your #1 home care product sold at Evolutions?  Why?
I use the Glo foundation and like that it covers well, but also looks so natural.
  What is your favorite quote / mantra / words of wisdom?
Do what's right, no matter what people think.
  What is something people would be surprised to know about you?
I love to cook, especially when I'm tired or stressed….it actually relaxes me and makes me feel happy.
  What do you like to do in your free time?
I enjoy going on long walks and riding bikes with my two daughters…my husband works for a bike rental company in town!  

If you love Marcela as much as we do, let her know by sharing a testimonial on YELP or GOOGLE. We'll read your review to all of our employees at our next staff meeting.