Frequently Asked Questions About RF Micro Needling
Traditional micro needling works by using ultra-thin sterile needles to create hundreds to thousands of "micro" skin punctures to stimulate the skin's natural wound healing process to prompt tissue remodeling while keeping the overall structure of the skin intact. The micro punctures initiate the body's natural wound response, which boosts blood flow and promotes collagen and elastin production. This encourages the growth of firmer, tighter, and healthier dermal tissue. Evolutions has offered traditional micro-needling treatments (the SkinPen) for a number of years and it continues to be a very popular treatment with our clients.
Radio Frequency (RF) Micro Needling adds the benefit of radio frequency energy onto the already productive and stimulating micro-needling procedure. The radio frequency energy is delivered via the small needles as they are inserted in the skin, which "supercharges" the treatment and leads to greater stimulation of collagen and elastin production and enhanced results of skin tightening, scar reduction, wrinkle reduction, and improvements in tone and texture.
Sylfirm X is the world's first and only FDA registered Dual Wave RF Microneedling device with Continuous and Pulsed Wave Mode. More than 25 clinical studies at 16 leading universities and hospitals have been conducted that show the effectiveness and safety of the Sylfirm X!
Sylfirm X combines the power of radio frequency energy and 25 bipolar micro needles with the flexibility to either use Continuous Wave (CW) or Pulsed Wave (PW) mode in 8 unique settings. The advanced robotic system built into the device allows your treatment provider to strategically deploy the evenly placed electrodes to target the required skin depths and generate the precise energy needed to maximize the results for your unique skin rejuvenation needs.
Additionally, the non-insulated, gold-plated needles are much smaller than those in other similar devices, so the treatment not only provides superior results, it is also done with less discomfort and downtime.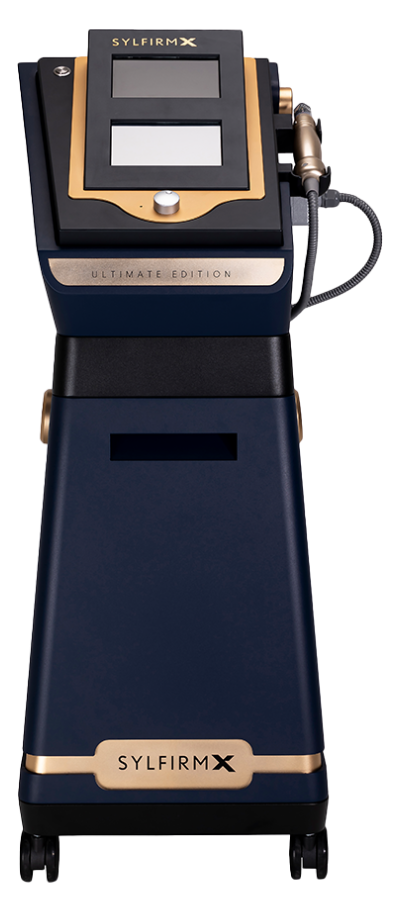 Treatments with the Sylfirm X RF Micro Needling device can improve:
Skin laxity

Age spots

Acne scarring

Fine lines and wrinkles

Rosacea

Melasma

Hyperpigmentation

Uneven skin tone and texture

Overall skin appearance
Additionally, clients frequently report little to no pain with the procedure (we use a powerful topical numbing cream to help limit discomfort as much as possible). Treatments are done relatively quickly, there is little downtime after the procedure is complete, and results can be seen immediately after one treatment (though the results improve over time and with multiple treatments).
Because the Sylfirm X system has such adaptability, it can treat a wide range of skin issues and the majority of our clients would be good candidates for the procedure.
Some basic contraindications (reasons you might not be a candidate for Sylfirm X) include (but are not limited to):
Pregnancy or breast feeding

An active sore or infection in the treatment area

Poorly controlled diabetes

Certain auto immune disorders or other conditions that weaken the immune
system
The best way to determine if you are a good candidate for the procedure is to call us at 805-687-0212 and schedule a complimentary consultation.
Though results are seen after one treatment, the treatment benefits are cumulative and most clients benefit from receiving 3-4 treatments (4-6 weeks apart). Evolutions sells series in groups of 3 (and you qualify for maintenance pricing after completing a series).
Clients generally notice some tightening of the skin immediately, as the collagen transforms in response to the microneedles and RF energy. However, the results continue to improve for a period of approximately 3 months after the treatment. This is when the benefit is at its peak.
An additional way to enhance your results is to use Exosome Regenerative Complex+ topical therapy after the procedure. This reduces redness and swelling immediately and enhances the collagen and elastin production during the healing time, which can greatly enhance the final result.
Skin rejuvenation through the Sylfirm X treatment provides permanent increases in collagen in the dermis. However, it is important to remember that as we age, our bodies produce less and less collagen and elastin. So, for most clients, it is recommended to continue a maintenance program of 1 or 2 treatments per year. An effective home skincare routine can help to extend the results as well.
The Sylfirm X treatment is much more comfortable than older RF Micro Needling technologies such as Morpheus8 and Potenza because of the advanced delivery system and the size of the needles used (they are significantly smaller). Because we want our clients to be as comfortable as possible, we also apply a powerful topical numbing cream to your skin 30 – 45 minutes prior to the start of the treatment. Most clients report little to no pain during the procedure.
Yes! This treatment is very safe for any skin type and can be done at any time of the year unlike laser resurfacing procedures. RF Micro Needling can be safely performed on any body tissue that needs tightening and/or rejuvenation, including the face, neck, chest, and many other body areas.
Sylfirm X is the world's only dual wave radio frequency micro needling device, so your clinician can choose between Pulsed Wave (PW) mode (which can be used to target pigmentation concerns) and Continous Wave (CW) mode (which is ideal for bulk heating and collagen remodeling). This, plus the advanced robotic delivery system that can precisely vary the depth of penetration anywhere from 300 microns to 4 mm, allows your provider to truly customize your treatment in a way that was not possible with older technologies.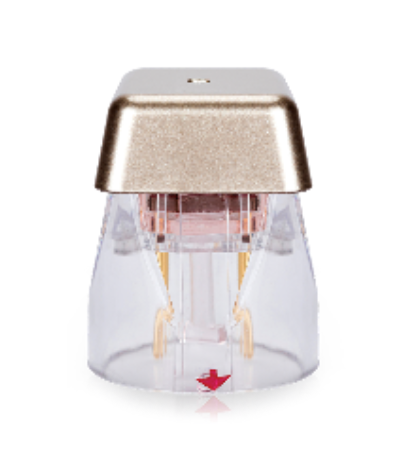 Additionally, the Sylfirm X has smaller needles and a better delivery system than older RF Micro Needling devices, so the treatments are not only more efficacious, but they are also significantly more comfortable! This is truly the next generation of RF Micro Needling.
Yes, Evolutions offers Exosome Regenerative Complex+ topical post care solution that can be added on to your Sylfirm X treatment. Clients taking advantage of this add-on typically see faster healing and enhanced overall results.
The Exosome Regenerative Complex+ post care solution was created by Benev using a proprietary and patented manufacturing technology to isolate and refine highly purified exosomes. It is based on the most cutting-edge scientific breakthrough for skin rejuvenation and regeneration. Exosomes are responsible for cell-to-cell communication and for facilitating the exchange of RNA and other important proteins between cells (e.g. fibroblasts, keratinocytes, immune cells, etc.), in addition to transferring numerous growth factors and cytokines and genetic materials that have shown signs of tissue repair and improving skin cells.
Please note that Exosome Regenerative Complex+ is a post care topical use cosmetic solution. It has not yet gone through the FDA approval process, is not a drug product, and is not intended to prevent, treat, or cure diseases or medical conditions.